(Time to read this Blog is about 2.5 minutes)
Before we get to the main topic, here are a few things to get you thinking or smiling:
My Quote of the week:
"Joy and stress are both contagious.  What will others 'catch' from you today?"
…Donald Cooper.
Quick Biz Tip: Be the 'Caring Coach'.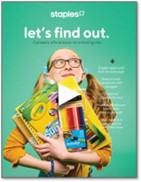 In July, Staples, the office supply chain launched 'Canada's Official Back to School Guide':  They sent out a Press Release announcing it to their 'Media & Key Influencer' database and ended getting a ton of free media coverage.   
Do you have a Media and Key Influencer Database?  If not, you should start creating one now.  This is a great project for a bright college student to undertake for you.
Whether you sell 'Biz to Consumer' or 'Biz to Biz', what are all the ways you can coach your target customers to wisely choose and
more effectively use the products and services that you sell?  Start
by listing all the things they need to know and the reminders they might need to get the most value, best performance and most extraordinary experience with your products and services.
Newspapers are on life-support.  Newspaper circulation in North America is down an average of 81% since the year 2000.
How does your business rate on 'opportunity & fairness'? According to research by McKinsey Consulting, 'opportunity & fairness' are the biggest predictors of employee satisfaction.  On a scale of 1 to 10, how does your business rate on these 2 key factors?  Ask your Team for their thoughts.
On a scale of 1 to 10, how do you rate on:
Opportunity _____.
Fairness _____.
Now, to this week's important topic:
Is failure to deal with non-performance hurting your business?
Failure to deal with non-performance is one of the biggest problems in many businesses today …and getting worse as employers are reluctant to terminate even toxic non-performers during this current labour shortage.
Several of my Biz Coaching clients are struggling with this problem right now as we work to terminate team members who never should have been hired in the 1st place or have been allowed to under-perform, defy and stonewall, destroy morale, cause good people to quit in frustration and, in some cases, actively sabotage or defraud the company. 
These people should have been given the boot long ago and now it's going to cost much more to get rid if them.  Don't make this mistake.
The problem is even more complicated when the non-performers or toxic team members are shareholders, partners or family members. I've recently worked with a number of clients to clean up these complicated messes.  To access my Biz Tool on the 6 requirements for a successful partnership or family business, Click Here.
For years I've stated that, 'businesses don't die from a single shot to the head…they die slowly but surely from 1,000 uncompleted tasks.'  Staff under-perform or exhibit toxic behaviour because they've been allowed to get away with it.  This has to end…now!
The solution is simple. It starts with creating a culture of clarity, commitment, urgency and accountability.  As business owners, leaders or managers, our 1st job is to create clarity about…
–  the compelling value and experience we commit to deliver,
–  the extraordinary future we commit to create,
– how we'll get to that extraordinary future,
– the healthy bottom line that we commit to generate…and,
– how we commit to behave along the way (our values, ethics & standards).
Without 'clarity' there can be no commitment and without commitment there will be no urgency or accountability.  So, once we've created 'clarity', we'll create a culture of commitment.  We'll replace the words 'goals, targets, aims and objectives' with one word…'commitments'.  I know I've written about this before, but it's so important that it needs to be repeated.  When we change our language, we change our culture.  We become what we speak.  To access my insightful Biz Tool on creating 'Clarity' in your business, Click Here.
Here's the simple 10-word solution to chronic non-performance. Every time you give someone a task or project, or make a request, ask this question, "By when can we agree that this will be completed?"  Then negotiate and document the commitment, always follow up, reward success and deal quickly with non-performance.  Everyone on your team with quickly know that you mean business. 
Bonus tip:  When speaking with an employee about their need to improve their performance,  attitude or behavior in some specific way, the magic 11-word question to ask is basically the same, "By when can we agree that this improvement will be accomplished?"   Agree on a specific time by which the required improvement will take place and ask them for a plan as to how they will achieve that improvement. Also ask them how you can help support their journey of improvement.  Then, follow up to ensure that it has been done…and stays done. No back-sliding allowed.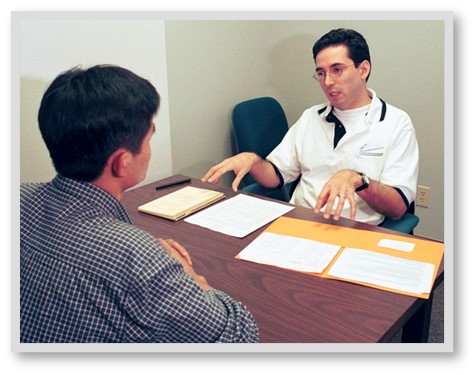 If you don't have a professional HR function in your business to guide and assist you, a simple tip for tracking employee performance over time is to create a file for each person reporting to you.  Every time they have a significant success, significant failure or behavioral problem, after you speak to them about it, make a quick note, date it and place it in their file. Many managers have the employee sign the note to confirm that the conversation took place. Then, when you're evaluating
staff for raises or promotions, or assignment or dismissal, you have an accurate, balanced record of their performance. 
When the time finally comes to terminate someone, it's essential to have that written record of non-performance or toxicity and proof that they've been talked to repeatedly about the need to get their act together, when those conversations took place, and what the result was.  If you get sued for 'wrongful dismissal', the side with the best documentation generally wins. It's also important to seek guidance from an experienced labour lawyer.  Getting rid of non-performing or toxic team members can be tricky…especially if you've ignored the problem for some time.  
Everyone on your team is part of your value, or part of your problem.  What are you doing to reward and grow your 'value' people, and to rescue or dismiss your 'problem' people? 
That's it for this week…
Stay safe…live brilliantly!       
Donald Cooper 
Donald Cooper speaks and coaches internationally on management, marketing, and profitability.  He can be reached by email at donald@donaldcooper.com in Toronto, Canada.